Windows 7 enterprise administrator password crack. Forgot Admin Password for Windows 7 64 2019-05-11
Windows 7 enterprise administrator password crack
Rating: 5,2/10

323

reviews
Which is the best cracker to crack Windows 7 password?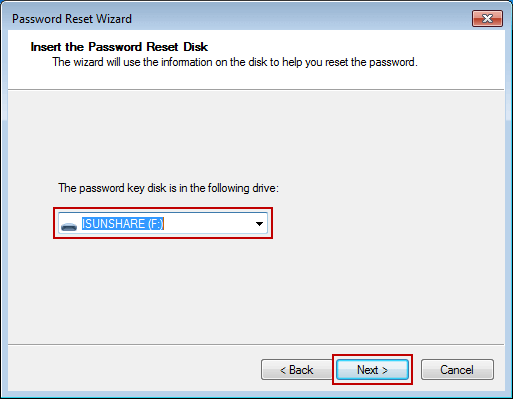 But one problem which is literally annoying is when you. So I try them and see which is the best way for me. Way 3: Get around Win 7 password from Local Users and Groups If you forgot your user account password but still can get into system with other user account with administrator privilege, you can get into system with the other user account, and then remove your user account password from the Local Users and Groups to get past Windows 7 logon screen. Yes the company should have had strict policy in place to clear all redundunt pc's before it became his property. To avoid the disaster happened again in the future, would be a wise choice. I graduated from Emory University with a degree in Computer Science and Mathematics. You can always go that route if the above fails.
Next
How to Crack Windows Administrator Password When You're Locked Out
To get the backdoor to work, we may need to rename the. Now you're able to log on to the Windows 7 again using the account without a password. One of its additional bonuses is it allows you to create an account with admin rights. It's more easy and convenient for you, morever, it's appropriate for any situation. Enter the security code and move to the next page. By trying to recover the password is like a crook breaking into a house. I believe many people have similar experience with Jim.
Next
How to Hack Windows 7 Administrator/User Password
Only by making a password reset disk by the software then can you completely remove the forgotten password. Then locate your system32 and rename sethc. That's where utility comes in. Click on Start, search for system repair disc, then click Create a system repair disc from the search results. I mean not something like a keylogger.
Next
How To Crack A Forgotten Admin Password In Windows 7
It is said that it is fast and easy enough to get forgotten password removal, especially for Windows 7. Download and Install Windows Password Recovery Tool Download and install to a computer that you have access to, which only takes about 2 minutes. Changing the boot order of the bootable devices is very easy. So whenever you try to launch sticky keys or high contrast in the Windows 7 login screen, you will run the command prompt instead. If boot right, the Windows 7 password recovery process will come up.
Next
6 Tips for Windows 7 Administrator Password Reset without CD or Disk
Anmosoft Windows Password Reset Professional on an accessible computer and install it. It will remove your forgotten or unknown password instantly. Have a try if you want! So with a system privilege command prompt in your hands, you can actually do a lot of stuff including creating new accounts to resetting administrator password to gain access to the password protected Windows. Choose the Best Cracker to Crack Windows 7 Password Forgot Windows 7 password. Step 3: Bring out the Command Prompt. Way 2: Remove Windows 7 password from Control Panel If you are using the Administrator account, and it is the only user on your Windows 7 computer, you can remove the password from your Administrator user account, and then you can login automatically without typing password to override the logon screen.
Next
6 ways to get past Administrator password on Windows 7
When following dialog pops up, remove your Windows password recovery disk first important! Such opinions may not be accurate and they are to be used at your own risk. All Windows 7 user accounts will be displayed. From my own perspective, I prefer using Windows 10 password recovery tool to break Windows 10 Microsoft account password and local user account password. If you wish you wish you can upgrade to win10. It was a fairly long and complicated process, but it worked. Step 4: Reset win 7 admin password with the command on. The target user password will be blank after reset.
Next
How to Hack Windows Administrator Password
Below are the few steps for your references: 1. Don't worry, you do not need to reinstall system or set computer to factory settings, which will cause a series of data lost. The password-resetting procedure can be divided into 3 steps. So when you forgot Windows 7 password, reinstalling Windows 7 password is the last option for you. When go the logon screen, get into operation system with the new administrator account. Most of us have way too many passwords to remember on a daily basis.
Next
How to Crack Windows 7 Login Password [Safe, Quick]
Check out these step-by-step instructions: 1. But users should install it on the locked computer, meaning that you'll need access to a user account on the locked computer. He was subsidised and the old one became his property. Tip 1: Reset Windows 7 admin password through Command Prompt 1. As you are now the owner of the computer, and likely the company assgned a bulk Enterprise key to the Enterprise nstallation, I can't see any legal issues being transgressed. It features timeline and history for easy access while recording your clip. You can morph various pictures such as, face or hone your skills by playing against the computer.
Next
Crack for Windows Password Key Enterprise 9.6.2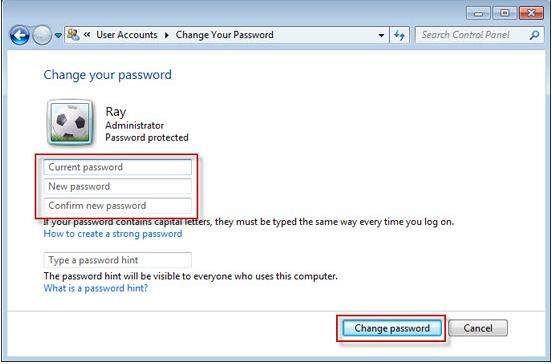 Step 1: Build the Windows 7 reset disk You need to download iSunshare Windows 7 Password Genius on the working computer and launch the software. Conclusion In this guide, we have listed the most favorite ways to reset Windows 10 password however if you have no computer skills then we will recommend to use TunesBro WinGeeker Ultimate tool. You don't have to access to a user account on locked computer or reset password under an admin account. We eventually were able to reset the Administrator password to a blank password so that he could log into Windows. Usually the boot screen will show you what key to press like below. Please note that I chose another account Richard virt in the screenshot below.
Next